The DF-K001 direction finding antenna system with integrated high speed multiplexing RF switch for up to 16 sectors covering frequencies from HF to Ka band in various configurations.
The DF-K001 IsoLOG 3D DF antenna provides cost-effective high performance real-time signals monitoring, direction finding and geolocation for electromagnetic spectrum operations.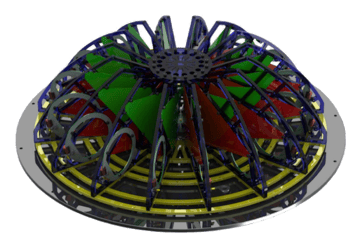 The IsoLOG 3D antenna family is built around a high density, customizable antenna array. At least 8, and up to 32 antennas can be integrated (vertical and horizontal polarizations). Additionally, 8 or 16 loop antennas can be added to extend the frequency range down to 20 MHz. In total, up to 64 independent antennas can be equipped.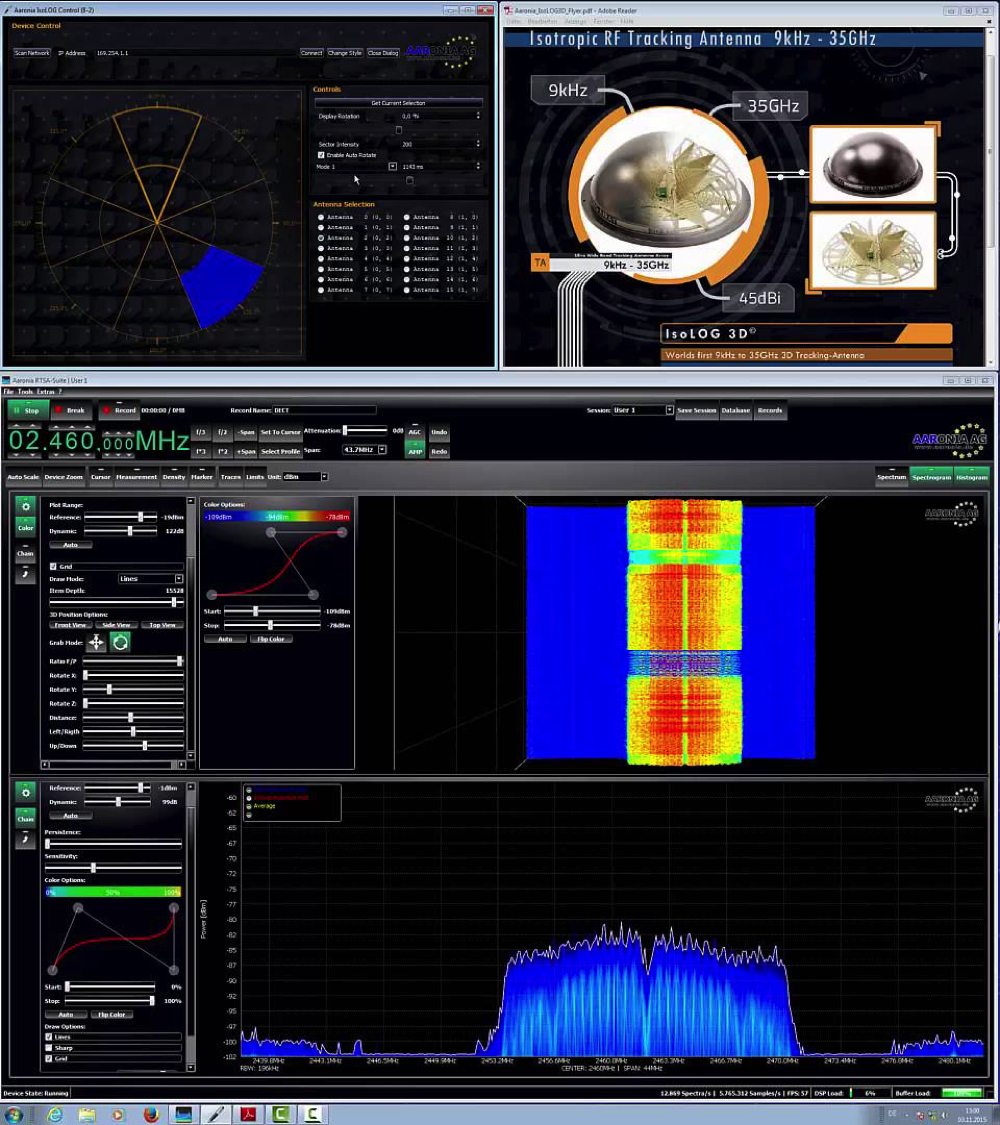 Easy-to-use remote control software is included to control the internal multiplex antenna switch via any Windows PC with Ethernet connector (with power over Ethernet supply, included). Operation can switch between each antenna and/or sector (manually RF tracking) or by programable sector/antenna auto-rotate or ultra-fast chopper mode for real time pseudo-isotropic measurements over all antennas/sectors.
Switching speed is adjustable to allow even quite slow receivers to be used, although we recommend the use of a real-time spectrum analyzer such as the SPECTRAN XFR V5 PRO.