SA-K002 V5 X is a powerful 20 GHz spectrum analyzer scanning up to 1000 GHz/s and up to 175 MHz of real-time bandwidth. The device can stream real-time I/Q data over USB and includes RTSA Suite Pro software.
The SA-K002 V5 X USB is a compact real-time spectrum analyzer for capturing even very short signal transmissions. Its scanning speed and recording time is excellent sampling 20GHz of spectrum in less than 20 milliseconds!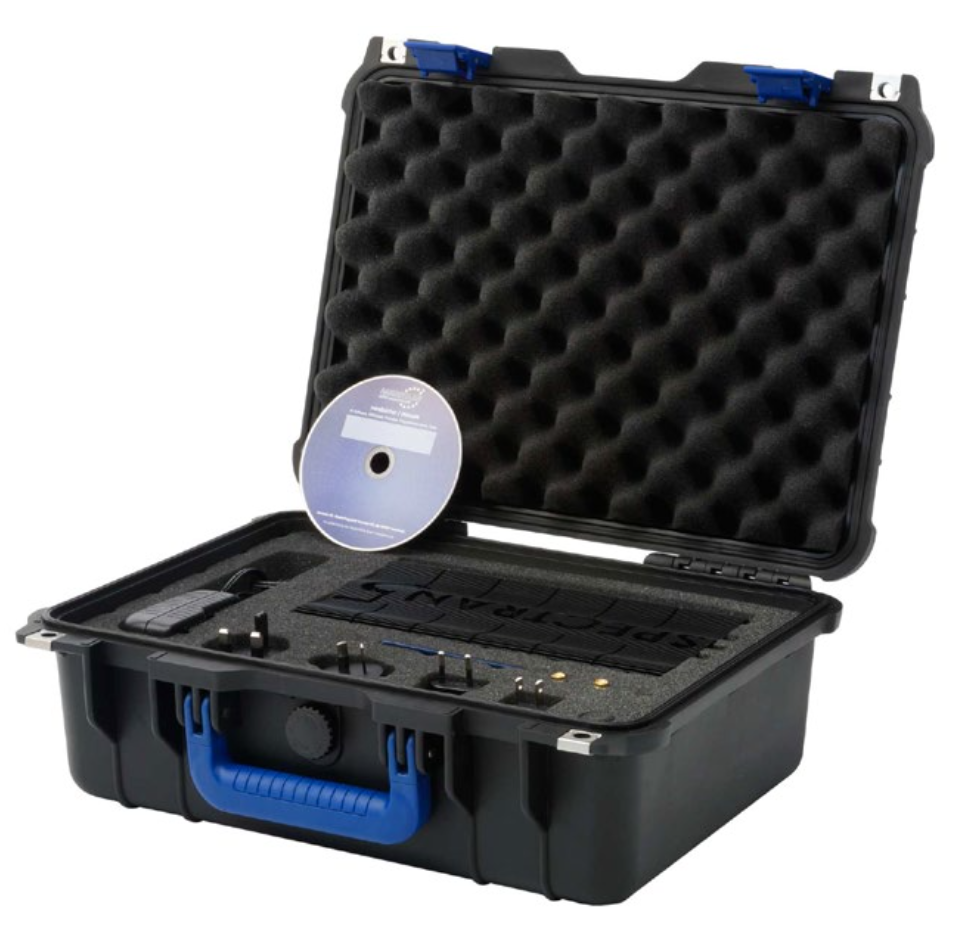 SA-K002 V5 X combines real-time spectrum analysis using shifted poly-phase-filter together with a patented measurement process using a modulated local oscillator. Spectrums up to 20GHz can be analyzed.
The unit is small and compact. Cost-effectiveness is designed in by selection of standard RF components. Extremely low noise signal processing (-170dBm/Hz) is achieved by eliminating noisy components in the RF path.
The V5 X also offers a "classical" spectrum analyzer mode by means of μS ultra fast DDS sweep. V5 X also has a DDS-synthesizer with up to 800 MSPS I/Q, for extremely fast frequency hops of the local oscillator.
V5 X is setting new standards in filtering process technology by using a patented receiving method with two staggered combs from a polyphase filter. In contrast to the ordinary Fourier analysis, the polyphase filter covers more than one interval of sampling points. Thereby any filter curve can be realized. To avoid gaps in the frequency-time-diagram, two spatially and temporary staggered filter combs are used for analysis. This break-though technology will capture even the smallest signal detail in the investigated frequency band.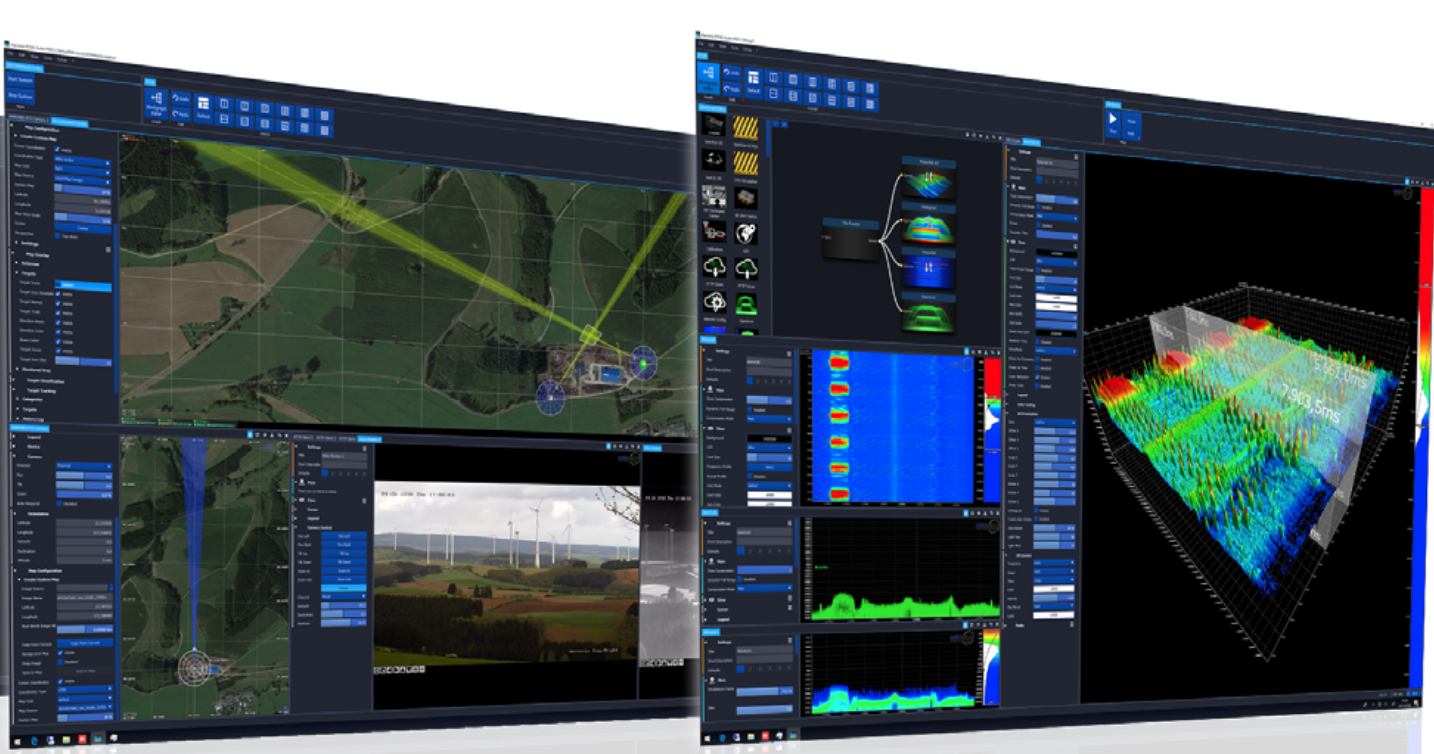 RTSA Suite Pro is the world's fastest real-time analyzer software, and is included to provide powerful signal analysis features. This easy-to-use software is suited for detecting unknown or illegal transmissions across a wide frequency range. The node-based software allows the user to identify, capture, demodulate and track any signal, and offers a multitude of ways to graphically display the signal detection.