DF-A0068 — DF Antenna with Integrated Monitoring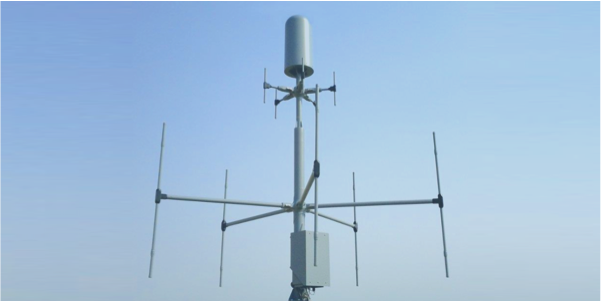 Interested in learning more about this product?
The DF-A0068 is a direction finding and monitoring antenna that covers a frequency range of 20 MHz to 1.3 GHz.
The full-size elements on all bands give excellent DF accuracy when used with a 2-channel phase-sensitive receiver and correlative algorithm. Dipole elements possess good cross-polarization rejection, enabling angular resolution for strong signals of 1 degree RMS or better for most of the frequency range.
The integrated monitoring antenna is located above the DF antenna. Its two amplified bands are passively combined for continuous coverage from 20 to 1300 MHz via a single output connector.
HOW TO BUY
To obtain price and delivery information about this product, click the button below.
Read On