DF-A0086 — Fast DF Switch with DC Injection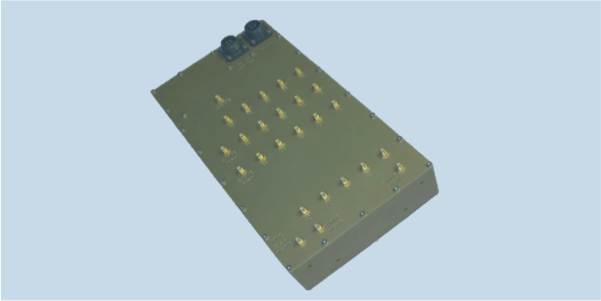 Interested in learning more about this product?
The DF-A0086 is a 3-band, 5-channel DF switch designed specifically for band selection with the DF-A0085 dual polarized direction finding antenna.
Each channel has input power limiters, ESD protection, low noise amplifier and band switch. A calibration band can also be selected, providing balanced 5-way split of an internally generated or externally supplied calibration signal for chain and receiver calibration.
The switch accepts a wide input voltage range and is controlled via EIA-485 (RS-485). All switching is solid state for rapid band change and unlimited switching cycles. On bands A and B, a software controlled DC output is provided to actuate the polarization control relays employed in the DF-A0085 antenna.
HOW TO BUY
To obtain price and delivery information about this product, click the button below.
Read On