MONO-A0029 — HF Active Monopole Antenna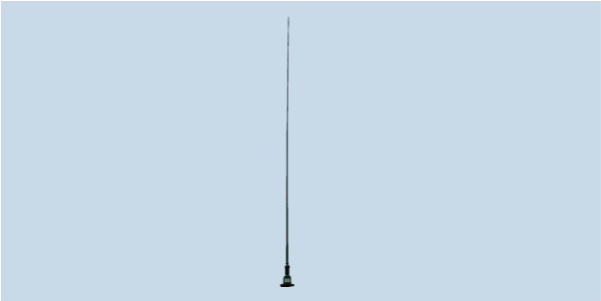 Interested in learning more about this product?
MONO-A0029 is an HF active monopole antenna covering 100 kHz to 60 MHz for use on vehicles and metallic structures for medium to long range HF monitoring.
MONO-A0012 uses an operational amplifier as the active amplification component. MISC-A0022 is recommended for the power supply.
It can also be used for fixed applications where there is no groundplane such as mounting on top of a mast. For this application there are ground radials that screw into the base perpendicular to the mast.
HOW TO BUY
To obtain price and delivery information about this product, click the button below.
Read On