RSM-4 — Lightweight Mast - 4 Meters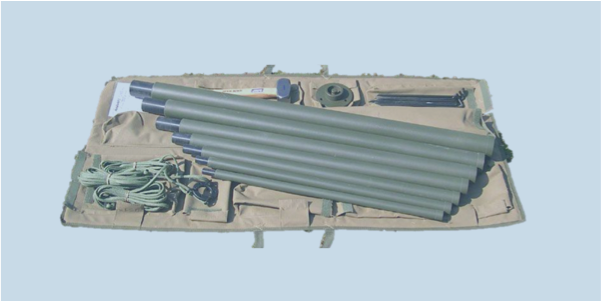 Interested in learning more about this product?
RSM-4 is a man-portable mast for elevating lightweight wire antennas on temporary base stations or forward command communications outposts.
RSM-4 is used with any lightweight, small wind-area antenna. It is packed complete with all accessories: baseplate, guy ropes, mallet, anchor pegs, and carry bag. Easily deployed by one person in less than 5 minutes.
The lightweight fiberglass sections fit inside one another for compact storage and easy transport.
HOW TO BUY
To obtain price and delivery information about this product, click the button below.
Read On