TAC-HF — HF Wideband Dipole Antenna and Mast System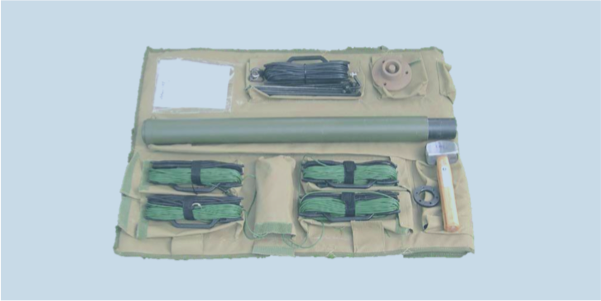 Interested in learning more about this product?
TAC-HF is a lightweight, man-portable dipole antenna and mast system designed for rapid deployment, long-range reconnaissance patrol applications.
The omni-directional TAC-HF system is quickly erected in the inverted 'V' configuration and any orientation. Performs for short (NVIS), medium and long-range communications, including Wideband Frequency Hopping, Automatic Link Establishment (ALE) and Frequency Agile Data Link Protocol (DLP) communication channels. Carry pack contains HF wideband antenna, feeder cable, mast, baseplate, anchor pegs, mallet, and guy ropes
HOW TO BUY
To obtain price and delivery information about this product, click the button below.
Read On