VCF136-174 — VHF Center-Fed Dipole Antenna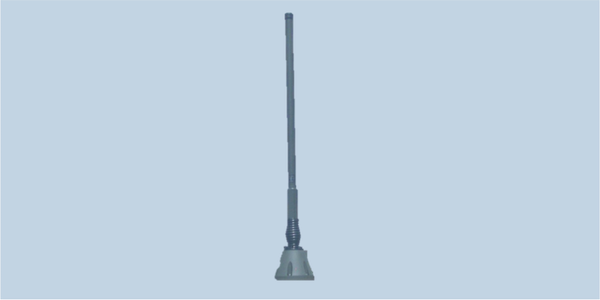 Interested in learning more about this product?
VCF136-174 is an omni-directional, vertically polarized VHF antenna for mobile communications in the 136 to 174 MHz (PMR/LMR) VHF frequency range.
The VCF136-174 is encased in a high strength fiberglass sleeve, making it impact resistant with the ability to withstand the rigorous demands of harsh environments.
The center-fed dipole design of the VCF115-175 is groundplane independent and adaptable for mast-mounting (adapter required). Compatible with the UBS series of vehicle mounts
HOW TO BUY
To obtain price and delivery information about this product, click the button below.
Read On