AD-17/C-1512 — V/UHF Omnidirectional Antenna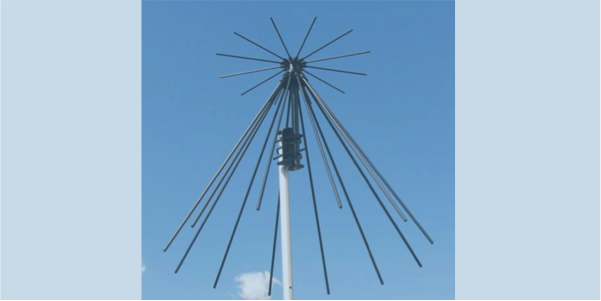 Interested in learning more about this product?
AD-17/C-1512 is a wideband V/UHF discone omni antenna, operating over 100-512 MHz frequency range, at up to 500 W CW, ideal for tactical and fixed site use.
AD-17/C-1512 is a wideband omni antenna with flexible elements, intended primarily for portable tactical use. The discone antenna is composed of a support head/hub with 12 disc and 12 cone elements made of high-grade irridite-coated aluminum. It handles up to 500 W CW with stable VSWR and omnidirectional radiation pattern over the entire frequency range.
NSN 5985-01-548-7551
Check out our big selection of AD-17/C compatible masts.
HOW TO BUY
To obtain price and delivery information about this product, click the button below.
Read On