AD-18/D — Vehicular VHF Monopole Antenna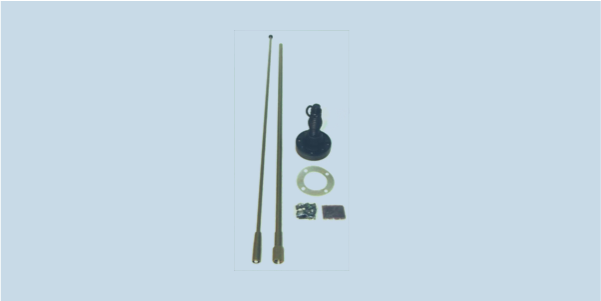 Interested in learning more about this product?
AD-18/D is an omnidirectional, vertically polarized monopole antenna for vehicle mobile VHF band 30-90 MHz comms with power handling up to 150 W continuous.
The AD-18/D antenna is composed of three main parts: antenna base, lower and upper radiating sections made of composite materials for outstanding strength and toughness.
This omni-directional monpole antenna covers 30 to 90 MHz frequencies at 150 W CW power handling.
The base is made of aluminum and durable plastic materials, with matching circuitry inside and (optional) AD-79/18D GPS antenna. A stainless steel spring absorbs shocks and vibrations, while protecting the antenna against impacts. Four mounting holes are equally spaced on a 4.5" (114.3 mm) circle, complying with the USA and NATO standard.
Two related antennas are:
30-110 MHz: AD-18/D-110
20-110 MHz: AD-18/D-2110
HOW TO BUY
To obtain price and delivery information about this product, click the button below.
Read On