AD-18/G-50600 — High-power U/SHF Wideband Antenna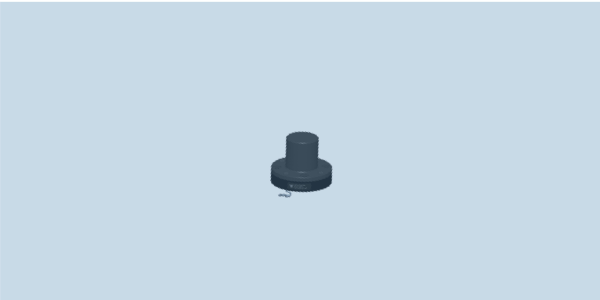 Interested in learning more about this product?
AD-18/G-50600 is a wideband dipole antenna covering 500-6000 MHz, with up to 500W power handling, making it useful for jamming and communications on the move and for stationary platforms.
The antenna AD-18/G-50600 is a wideband UHF/SHF omnidirectional antenna for 500 to 6000 MHz, mainly intended for use in heavy duty mobile or tactical applications.
The antenna is composed of radiating element permanently attached to the base flange and covered with plastic radome. The antenna base flange is made of aluminum and has four mounting holes equally spaced on a 4.5" (114.3 mm) circle, which complies with NATO standard.
Different base plate dimensions are available on request.
To mount this antenna on a mast, use the ATP-1827/03 attachment adapter. Or, for setting up near the ground, use the ATP-1827/01 tripod/counterpoise.
HOW TO BUY
To obtain price and delivery information about this product, click the button below.
Read On