AD-21/45300 — Wideband UHF Manpack Antenna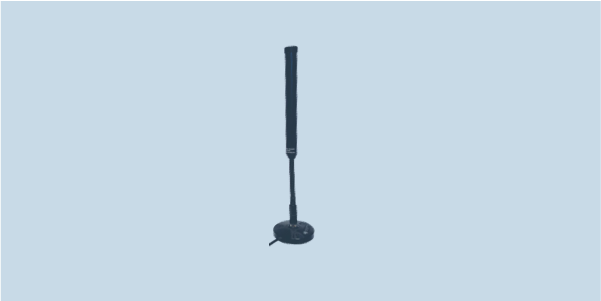 Interested in learning more about this product?
AD-21/45300 is a compact dipole manpack antenna covering 450-3000 MHz, with 50W power handling, making it useful for counter-RCIED and communications missions.
AD-21/45300 is dipole mobile wideband antenna intended for use with portable communication systems, broadband receivers and RF jamming. This omnidirectional dipole antenna covers 450 to 3000 MHz antenna and is a sleeve dipole center-fed design, thus it is able to work without the presence of a ground plane, and can handle 50W of continuous power.
The radiator is fully enclosed in a fiberglass radome and equipped with the flexible goose neck allowing the antenna to be re-oriented as necessary.
Options for fixed mount and magnetic mount are available as shown in the datasheet.
HOW TO BUY
To obtain price and delivery information about this product, click the button below.
Read On