AD-22/H — Wideband V/UHF High-Gain LPDA Antenna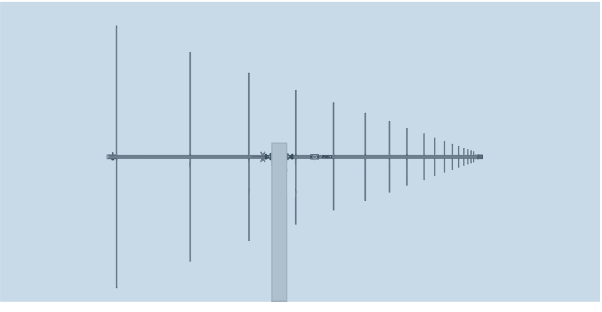 Interested in learning more about this product?
AD-22/H is a tactical LPDA antenna covering 100 to 3000 MHz, with high gain for V/UHF communication, jamming & monitoring applications at up to 500 W CW.
AD-22/H is a tactical/transportable log-periodic dipole array antenna for frequency range of 100 to 3000 MHz. The antenna is composed of aluminum two-section boom and 20 dipoles connected by special stainless steel screw joints. The smallest first 12 elements are fixed to the boom while the longest 8 elements are screwed on to the boom by the user.
The antenna can be mounted on appropriate antenna masts with the built-in bracket that also enables simple change of polarization.
All metal parts of the antenna are painted with UV resistant polyurethane paint.
AD-22/H includes a canvas bag for transporting the boom sections, dipole elements and mounting hardware.
Explore our large selection of AD-22/H compatible masts.
HOW TO BUY
To obtain price and delivery information about this product, click the button below.
Read On