AD-4/WB-MHD-4.8 — Wideband HF Whip Antenna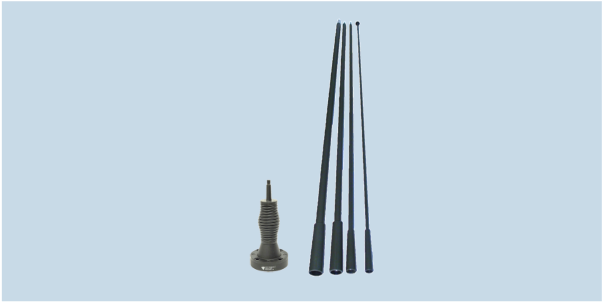 Interested in learning more about this product?
AD-4/WB-MHD-4.8 is a wideband mobile HF antenna for frequency range from 1 to 60 MHz, mainly intended for use in heavy duty mobile applications. Four radiator sections attach to a spring base mount to create a monopole for vertical polarization.
The AD-4 antenna sections are made of composite materials and a biconical SS spring enabling the antenna to be held in a horizontal bent position with the rope for NVIS communications.
Matching circuitry inside the base enables the instantaneous wideband operation, so no tuner is required. A GPS antenna can be affixed to the base if needed.
A portable legs and radials kit is also available to permit standalone use of AD-4/WB-MHD-4.8 in the field.
HOW TO BUY
To obtain price and delivery information about this product, click the button below.
Read On