DF-A0016 — HF DF Loop Array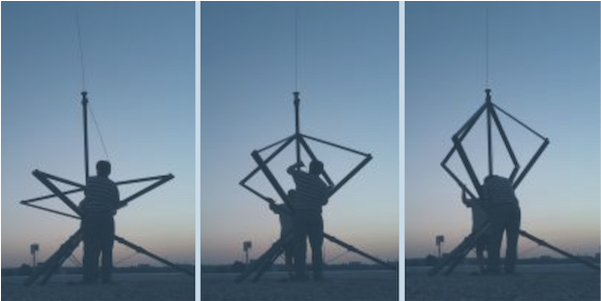 Interested in learning more about this product?
DF-A0016 crossed-loop/monopole direction finding antenna for use with Watson Watt method, with a large diameter of 2 m to achieve a high sensitivity.
The loops make use of patented cross-polarization cancelling technology that eliminates disturbances from on-horizon sources, offering enhanced, reliable accuracy in real-world applications and field trials over traditional crossed-loop designs.
The antenna made of aluminum and brass elements and is collapsible. The required matching, beam-forming and calibration injection circuitry is housed in the base of the antenna.
A complete kit of parts fits in a single box including: antenna, Quad pod, RF cables on drums, anchor stakes and alignment sight.
HOW TO BUY
To obtain price and delivery information about this product, click the button below.
Read On