DF-A0111 — Compact Adcock DF Antenna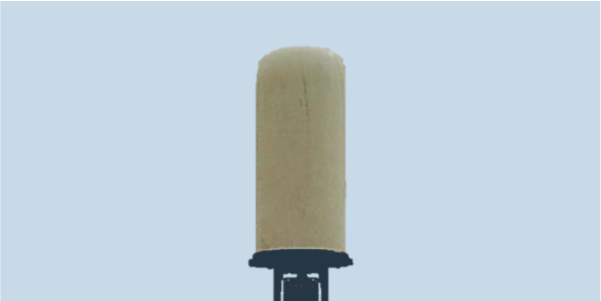 Interested in learning more about this product?
The DF-A0111 is a compact wideband DF Adcock antenna appropriate for the Watson Watt or 2- or 3-channel correlative direction finding method over frequencies of 20 to 6000 MHz.
The antenna primarily uses Adcock arrays and incorporates patented hybrid loop-Adcock topology for the lowest frequency band to maintain high sensitivity for its size. Each band offers an omnidirectional output that can also be used for monitoring.
Switches integrated into the antenna handle band switching. Higher speed switching can also be accomplished via direct differential pair switches, if needed. An on-board wideband noise source is provided to allow for downstream RF channel calibration. Additionally an on-board electronic compass is provided. Communication to, and control of, the antenna is provided by means of RS485 interface.
HOW TO BUY
To obtain price and delivery information about this product, click the button below.
Read On