MONO-A0066 — Wideband V/UHF Vehicle Antenna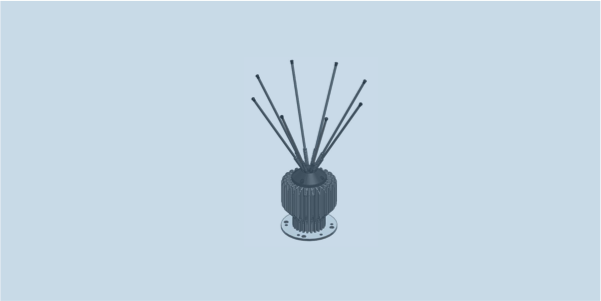 Interested in learning more about this product?
MONO-A0066 is a wideband antenna designed for high-power applications in the 100 to 600 MHz frequency band with improved power handling and gain.
MONO-A0066 omnidirectional antenna has an excellent radiation pattern, no pattern break-up, and a consistently low VSWR across the entire frequency band. It can handle full rated power continuously at all frequencies, making it ideal for all 100% duty-cycle applications. The stainless steel radiators are equipped with spring mountings to allow whip-action and resistance to impacts and obstructions. The antenna may be used at frequencies as low as 80 MHz if a higher VSWR and lower gain can be tolerated.
HOW TO BUY
To obtain price and delivery information about this product, click the button below.
Read On