RAPTAWC Accessories — Cables Pouches Mounts and Handsets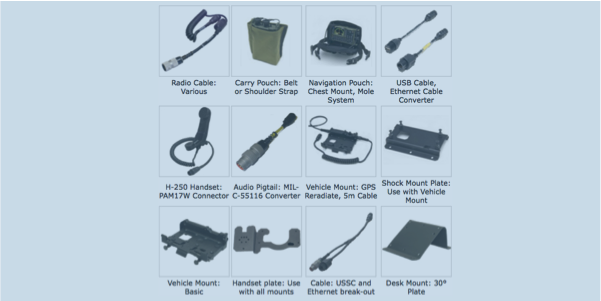 Interested in learning more about this product?
A full set of RAPTAWC accessories are available to support effective deployments.
Cables
Radio (Various)
USB, Ethernet
Audio
Carry Pouches
Vehicle Mounts
Cradle mount
Shock mount
Jerk and run
GPS re-radiation
Headset
H-250 handset with PAM17W connector
HOW TO BUY
To obtain price and delivery information about this product, click the button below.
Read On