RAPTAWC CommandPoint — Situational Awareness Software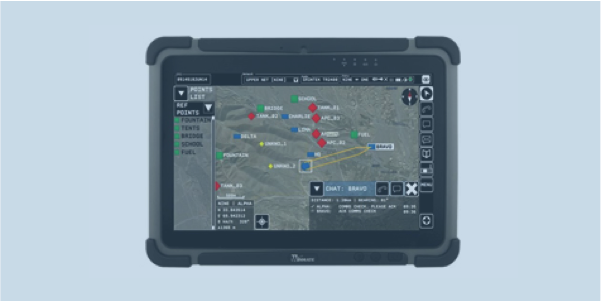 Interested in learning more about this product?
RAPTAWC CommandPoint is a situational awareness application for operational theater visualization, blue force tracking and communication.
CommandPoint allows rapid and intelligent control of the battlefield for company and platoon-level commanders. Positions of RAPTAWC devices and other points are over-laid on an image and vector map of an area and combined with easy-to-use chat messaging features. CommandPoint is optimized to run on a touch-screen tablet PC or laptop computer running Windows.
HOW TO BUY
To obtain price and delivery information about this product, click the button below.
Read On