RC66 — Combat Communications Software Suite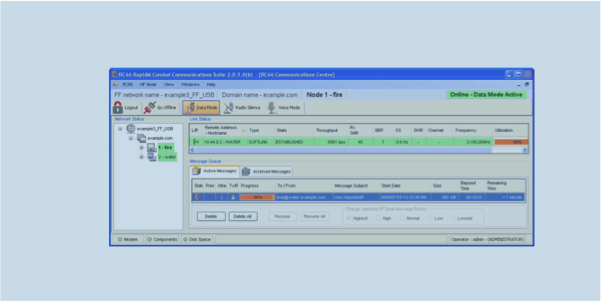 Interested in learning more about this product?
The RC66 RapidM Combat Communications Suite provides the ability to send and receive emails efficiently and reliably over HF radio links and the internet.
RC66 simplifies the task of setting up the HF Network, integrating Internet and HF email seamlessly while informing the user about HF e-mail transmission success/failure via confirmation e-mails. RC66 contains a STANAG 5066 ARQ protocol stack that provides interoperable, networked, error-free and efficient communication over HF radio links.
The RC66 suite is demonstrably interoperable with STANAG 5066 e-mail clients of other leading vendors, as well as standard e-mail applications like Microsoft Outlook.
HOW TO BUY
To obtain price and delivery information about this product, click the button below.
Read On