RM6-A — 2G ALE Controller and Data Modem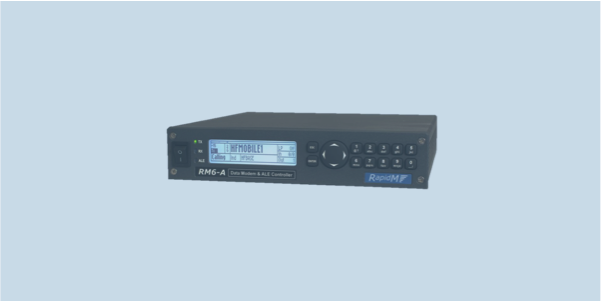 Interested in learning more about this product?
The RM6-A is a high data rate LF and HF data modem and ALE controller for standards-based long-distance naval and military data communications.
The RM6-A ALE Controller performs all the basic protocol functions for individual calling, one-to-many calling, sounding and scanning up to 5 channels per second. Embedded Automatic Link Establishment (ALE) allows linking with other HF stations without operator intervention.
MIL-STD-188-141B, App. B Linking Protection provides additional security to your HF network.
The RM6-A unit has a dedicated interface to connect a GPS unit as time reference and supports the Standard Time Exchange protocol.
HOW TO BUY
To obtain price and delivery information about this product, click the button below.
Read On