STV-EW — Electric Winch for STV Telescopic Masts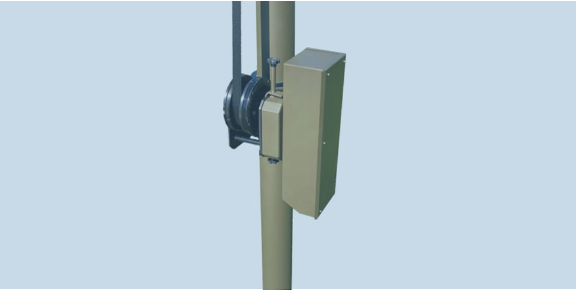 Interested in learning more about this product?
STV-EW is an electric winch for the STV series of telescopic masts, for quickly elevating devices up to 8 to 18 meters high for tactical use in the field.
The STV-EW electric winch consists of a 24V electric motor and worm gearbox with torque limiter. It is laterally attached to the STV manual winch on the where the handle goes, and is easily secured with 2 stand screws by hand (no tool is required). It weighs 25 pounds.
A remote control energizes power contactors for elevating or lowering the mast in about one minute. The electric winch also has a torque limiter to prevent any possible mast damage, and an automatic fuse to prevent electrical current overdraw.


Check out this nice video showing MANUAL Deployment of an STV mast.
HOW TO BUY
To obtain price and delivery information about this product, click the button below.
Read On