TA30512H — V/UHF Handheld Tunable Adaptive Antenna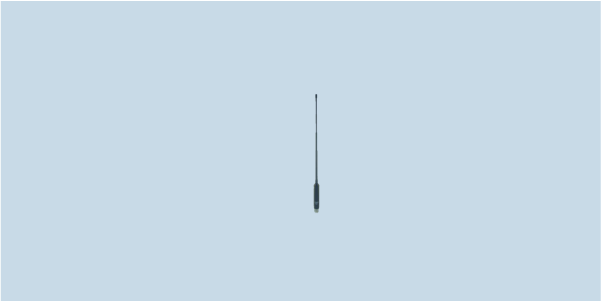 Interested in learning more about this product?
TA30512H is a handheld, tunable, adaptive antenna for 30-520 MHz based on fast band switching to affect impedance match at frequencies controlled by the radio.
TA30512H has low profile 0.45m monopole whip providing up to 10 dB gain improvement over a passively matched antenna of the same size, and fast tuning (<30 microseconds) to support most conventional waveforms transmitting up to 5W.
Control of the adaptive antenna tuning is provided via the TNC-type connector in the base of the antenna, which weighs only 140 grams.
More detailed information is available by request.

HOW TO BUY
To obtain price and delivery information about this product, click the button below.
Read On