WB30175W — Magmount VHF Monopole Antenna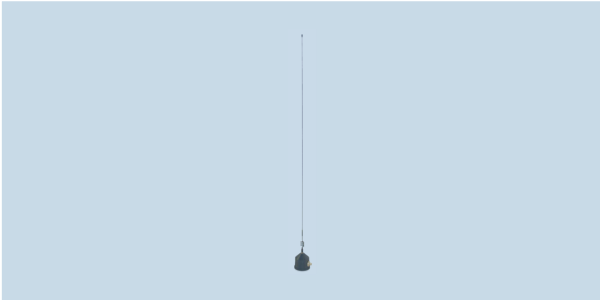 Interested in learning more about this product?
WB30175W is a low-visual profile monopole antenna for 30-175 MHz operation whose magnetic base makes it easy to mount on vehicles. Power handling of 50W RMS makes it an ideal comms or monitoring wideband antenna.
WB30175W is a magnetic mount antenna for applications where a quick setup and removal of the antenna is required or where a permanent installation of the antenna on a vehicle is not possible.
It is rated for 50W RMS operation from 30 to 175 MHz, and has excellent omnidirectional radiation pattern.
A thin, low visual profile whip is rugged and compact for the frequency of operation.
NSN 5985-58-000-3183
A two-part radiator version, WB30175W-R1, is also available to aid logistics.
HOW TO BUY
To obtain price and delivery information about this product, click the button below.
Read On