DF-A0114 — HF Dismounted DF Antenna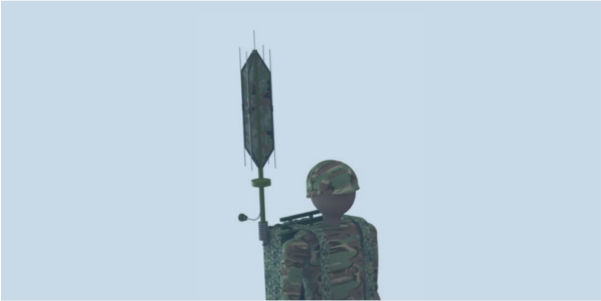 Interested in learning more about this product?
DF-A0114 is a manpack antenna array for Watson Watt or 3-channel correlative interferometer direction finding of emitters operating from 1 to 88 MHz.
An optional version of the antenna with integrated 3-to-2 commutation via an integrated RF switch system, integrated electronic compass and GPS antenna is available.
The antenna uses stabilized loop antenna technology to suppress the effects of on-horizon cross-polarization, overcoming traditional problems of loops for DF applications. The patented loops provide hundreds of times more sensitivity than the typical Adcock designs and similar sized interferometer arrangements. Integrated filters are provided to suppress strong emitters above 88 MHz (250 MHz on request).
An MOQ may apply for the purchase of this DF antenna.
HOW TO BUY
To obtain price and delivery information about this product, click the button below.
Read On