LPDA-A0030 — High Power V/UHF LPDA Antenna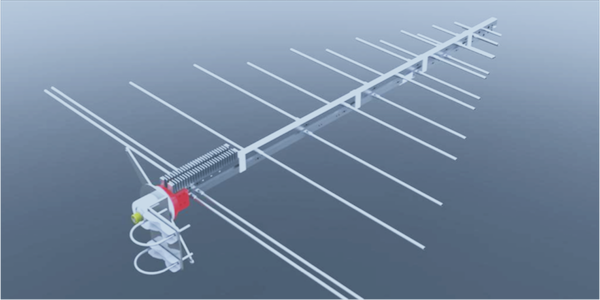 Interested in learning more about this product?
LPDA-A0030 is a directional log-periodic dipole array covering 100 to 500 MHz with 1 kW of feed power handling and typical gain of 7 dBi.
Polarization is adjustable between vertical and horizontal without lowering the mast using the supplied swivel mounting bracket.
HOW TO BUY
To obtain price and delivery information about this product, click the button below.
Read On