LPDA-A0073 — Wideband High Gain LPDA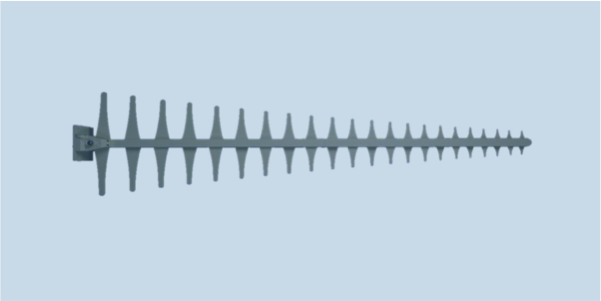 Interested in learning more about this product?
LPDA-A0031 is a high gain log-periodic dipole array for high-powered transmit covering 500 to 1000 MHz at 1000 W, with a typical gain of 9 dBi.
LPDA-A0073 can be used as a spectrum monitor antenna and for EMC emission and susceptibility testing. Polarization can be set to vertical or horizontal upon installation onto the mast. The antenna is lightweight and constructed from corrosion resistant materials.
HOW TO BUY
To obtain price and delivery information about this product, click the button below.
Read On