MONO-A0025 — Wideband HF Monopole Antenna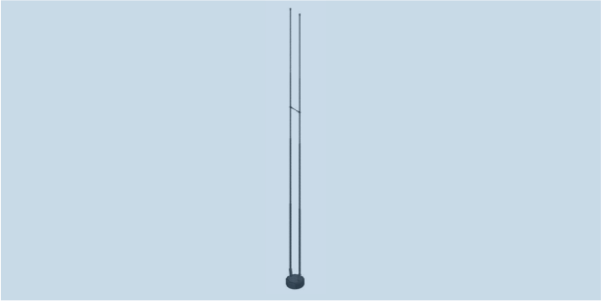 Interested in learning more about this product?
MONO-A0025 is a wideband dual monopole antenna covering 1 - 30 MHz with 1000W of power handling for applications such as counter-RCIED electronic warfare.
MONO-A0025 antenna pattern is essentially omnidirectional and constructed entirely from corrosion-resistant materials to operate over a wide temperature range of -40 to + 70 degC. It has a compact footprint when mounted on vehicles and shelter roof tops where larger antennas would be impractical. The whips can be tied back in a variety of ways to ensure best performance and mobility trade-offs. Whip sections are easily removed from the base and stored in a canvas bag for transportation and storage.
HOW TO BUY
To obtain price and delivery information about this product, click the button below.
Read On