ST-R — Free-standing Sectioned Mast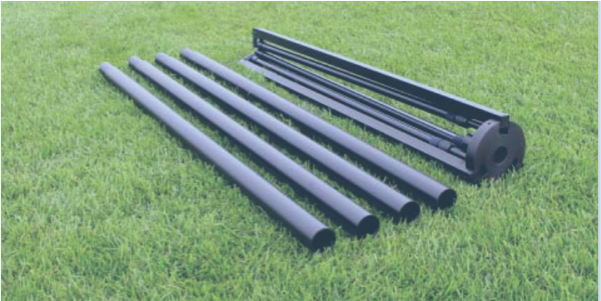 Interested in learning more about this product?
ST-R is a man-portable, free-standing sectioned mast for elevating lightweight devices (max 6 kg) up to 6 meters high. Its foldable tripod adjusts to inclines.
The ST-R antenna mast is for elevating and mounting light directional and omnidirectional or wire antennas in the field. The tripod base is a special three-leg stay made of aluminum telescopic tube support and legs made of glass reinforced polyester. In normal conditions the sectioned mast does not need guys and anchors and can be used on inclined ground.
The mast is packed in handy linen bag. Standard mast height is 6 m (4 sections of 1.5 m), other heights are also available upon special request.
Check out this nice video showing deployment of an ST-R mast.
NSN 5985-42-000-1710
Connect your antennas, etc. using ADK mounts and adapters
HOW TO BUY
To obtain price and delivery information about this product, click the button below.
Read On