STV-L/02 — Semi-Mobile Base Plate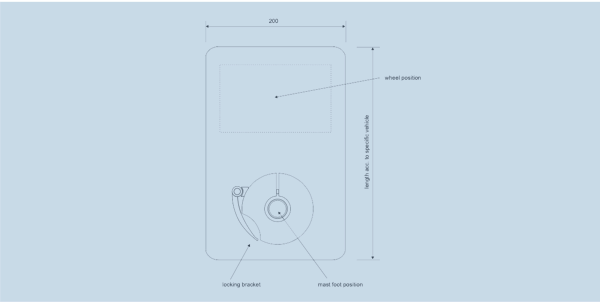 Interested in learning more about this product?
Base Plate STV-L/02 is intended for semi-mobile mounting of the telescopic antenna masts STV. The base plate is composed of Steel Plate with special locking bracket.
Fixation of the base plate is enabled by one of the vehicle wheels. This is especially appropriate on hard grounds where fixation with the standard base plate anchors is not possible. When the base plate is fixed the antenna mast STV could be placed in the locking bracket hole. When the bracket is locked, the antenna mast is fixed in the specific position enabling use of various kinds of directional antennas.
HOW TO BUY
To obtain price and delivery information about this product, click the button below.
Read On