---
Originally published September 10, 2015
Cyntony Corporation, a specialty electronics and antenna product distribution company and Peralex Electronics (Pty) Ltd, a world-class creator of sophisticated electronic systems for commercial and defense applications located near Cape Town, South Africa, jointly announced today the appointment of Cyntony as the worldwide distributor of Peralex commercial products. SKARAB, an agile networked extreme-computing platform and ComRad3, a high-performance receiver for passive radar using FM broadcast signals will be marketed by Cyntony worldwide. Exclusive distribution rights in the USA for these products have also been granted.
Direction finding antennas and electronics
Monitoring antennas
Tactical communications antennas
Counter-RCIED and jamming antennas
Masts and accessories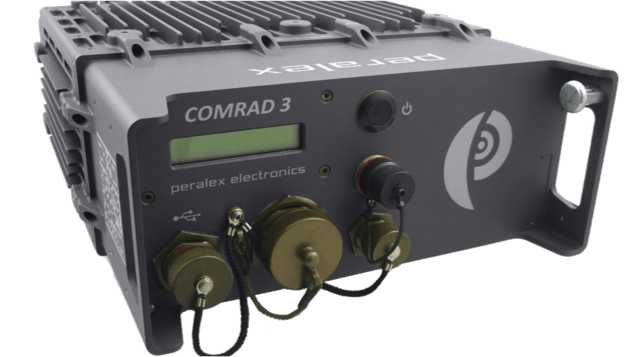 The ComRad3 is a direct sampling, multichannel receiver designed for test and evaluation of passive radar using the commercial FM broadcast band.
---

Read the original full release here